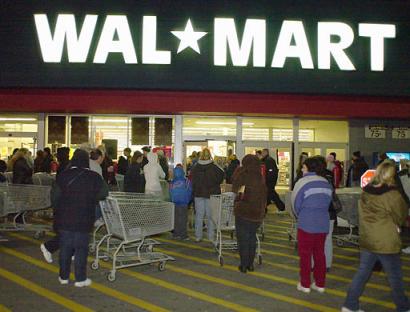 Not just a Steely Dan song, a real kick-off to the holiday shopping season. When thousands of local shoppers hit stores at 4a to shop until they drop. CMR needs to be on the air, talking to the shoppers with traffic reports, bargain reports, that are shared on your social media sites and the offering of web sites that list stores that will save you money while you shop. Your talent should be talking about this web site:
BLACK FRIDAY DEALS
I suggest having your morning talent on the air or one of the morning show partners. Record the first couple of hours starting at 4a and then by 5:30 be live with the audio soundtrack to shopping delight. Music should be Christmas Powers for the duration of the show. End by 8a and back into voice-tracked or live talent playing Christmas music.Important to have a promotional staffer or part time talent take the van to the different malls and stores and get listeners on the air taking about the deals they have found.
Use Twitter and Facebook to communicate with your audience on the deals they are finding. This is real important. Make sure the talent is talking about the deals the listeners have tweeted them or Facebooked them.
FACEBOOK BLACK FRIDAY DEALS
This site has 118,000 friends.
here's the kicker: You can ignore this and let your competition have a talent on the air and a road warrior on the air doing this...Or you can rock Black Friday. This is now an annual event that gets bigger every year with spotlight on ways to save money in tight economic conditions.